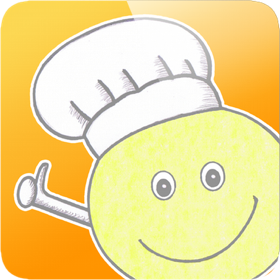 Welcome to KidCook!
KidCook is a new app for kids, who would like to learn how to cook. With the help from an adult the kid will - in a playfull way - be guided through recipes like "Perfect Pancakes" or "Mean Meatballs".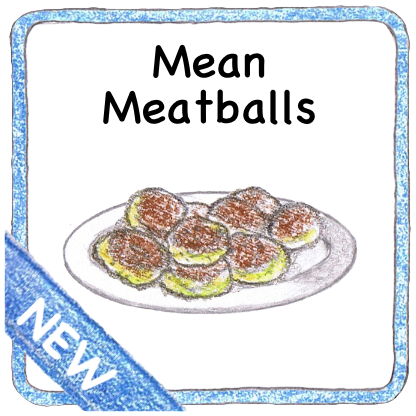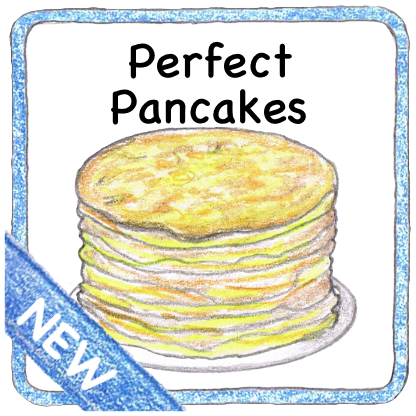 Recipes for children are published on a regular basis, however KidCook is a bit more...

KidCook is a digital book of recipes - an application - developed for Apple's iPad and iPad mini and is based on kids' ability to operate this medium.

On the very first page there are challenges for the kid and the adult. For instance you can write the kid's name which subsequently will appear throughout the application as the kid's cook book.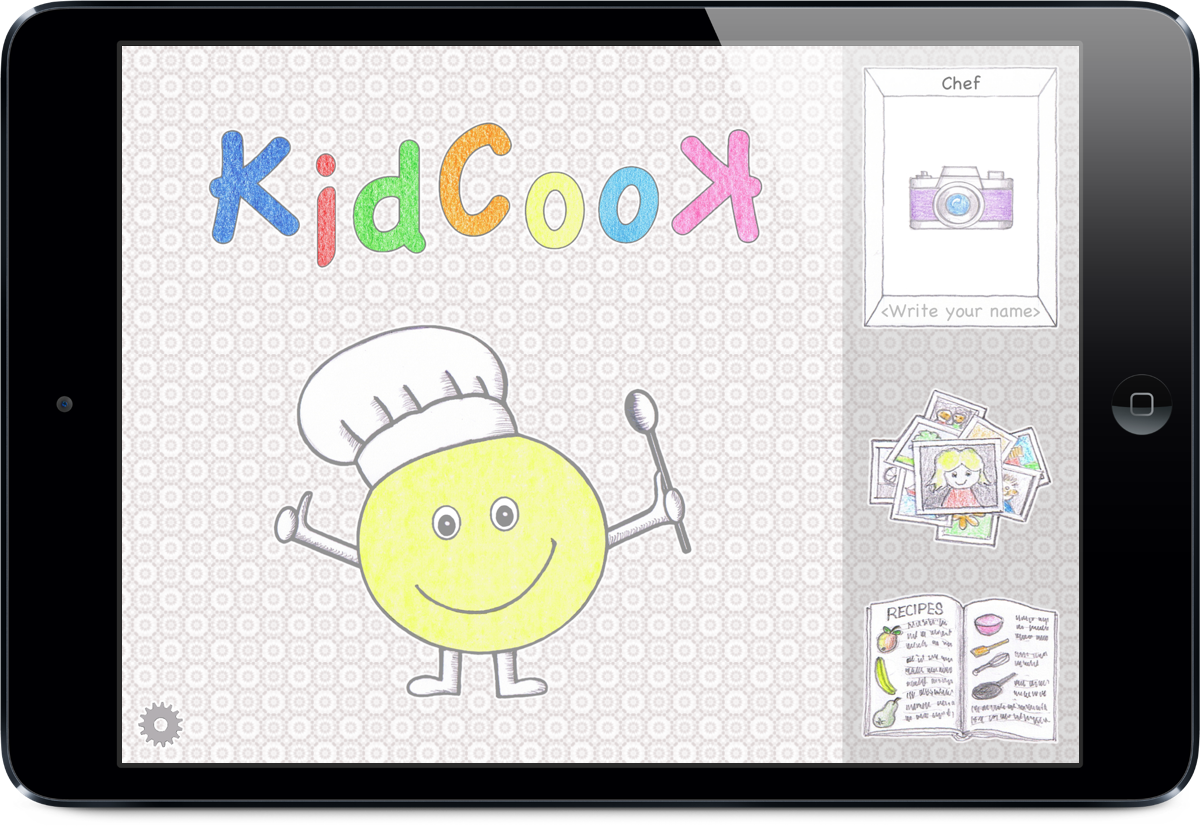 You can also take a photo of the child with the iPad camera, and the child can play with the various title letters of KidCook with regard to color and sound!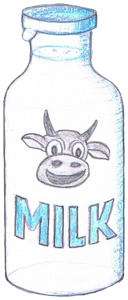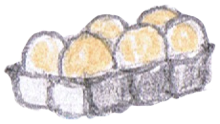 When you get to the recipes, the child discovers a new world, in which you find yourself in a kitchen and where you will be able to collect ingredients and utensils from shelves, cupboards and fridge.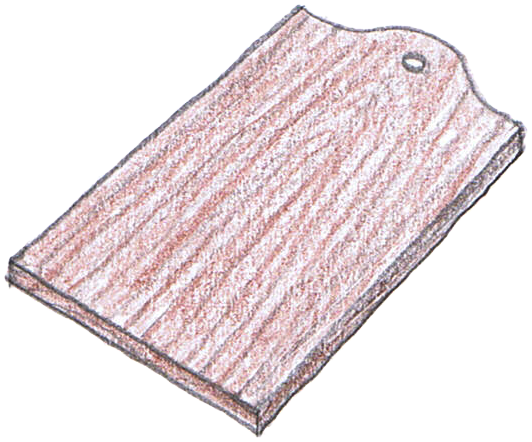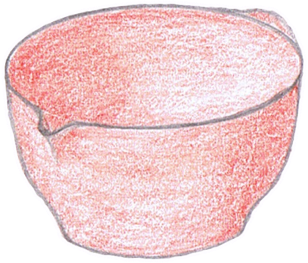 The child will quickly discover that it is done by dragging each item down onto the table with the finger, and how to open and close the door of the fridge or the door of the cupboard, with the tap of a finger. Actions that the child will try again and again, and at the same time learn how to spell simple words such as eggs, spoon, meat, milk etc.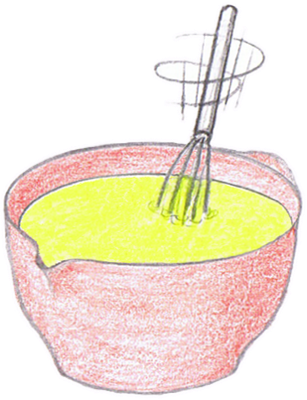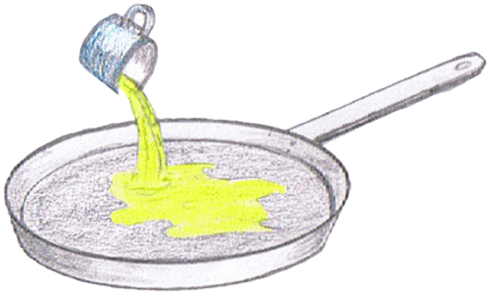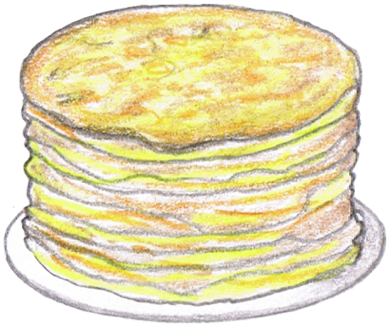 The actual preparation is shown by text and detailed drawings of all the actions, so that the child easily - step by step - will be introduced to the "mysteries" of cooking - and finally, with the help of an adult, can enjoy the result.

At the end, the child can 'rate' the recipe by giving it 1-5 stars.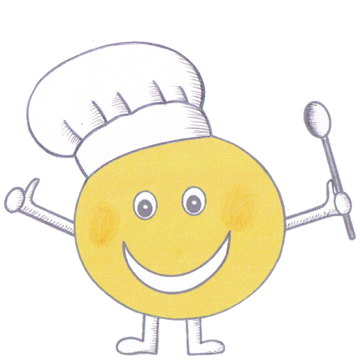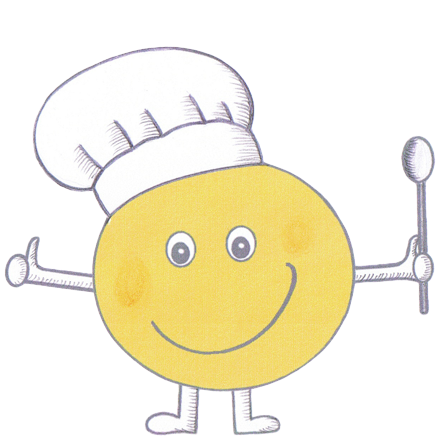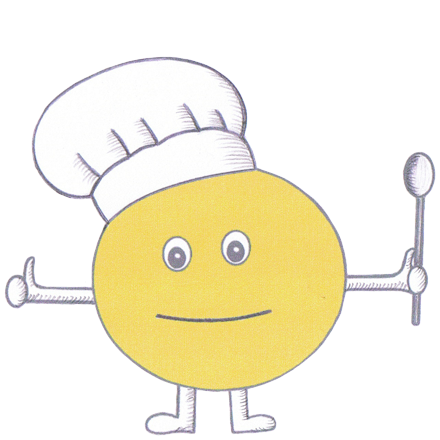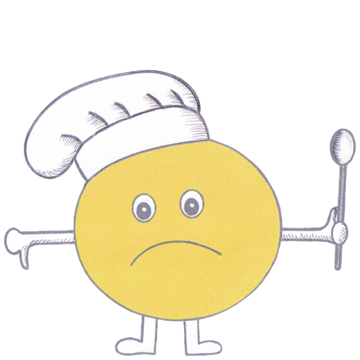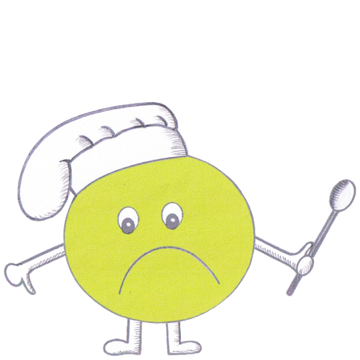 KidCook has been published in English, Spanish, Danish and French, and can be downloaded on Apple's App Store.

Have fun! :-)